"Do yourself a huge favour [...] skip the entry-level"
24.04.12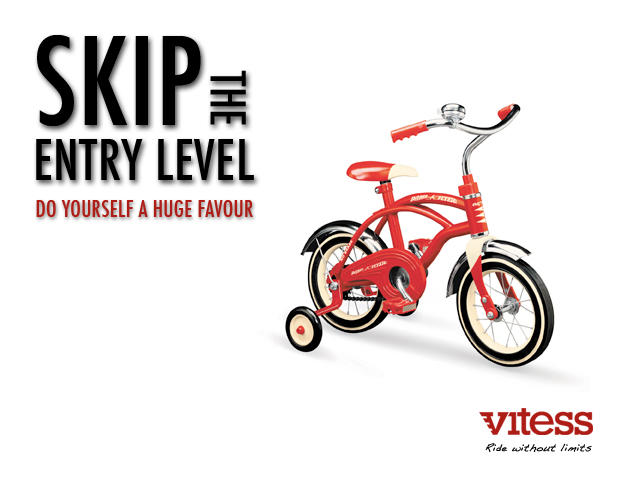 Although there is nothing truly complicated about riding a bicycle, today's cycling culture can be a bit intimidating at times, especially for novice riders.
Cormac Monaghan was no different than most people contemplating cycling as part of their active lifestyle. Busy at home with young children, busy at work as VP of Finance of eOne Films Canada and President of the Ireland-Canada Chamber of Commerce, for him it has been about the search for a more balanced lifestyle.
Here is his cycling journey of the last 9-months: from purchasing an entry-level bicycle that he never really used, to joining two of our Gran Allenamentos on a demo Vitess, to becoming a Vitess Rider and most recently member of one of Toronto's finest: the Morning Glory Cycling Club.
TORONTO, April 23rd 2012
By Cormac Monaghan
Given that my days of playing soccer and other such sports were long since in the rear view mirror and that despite countless numbers of New Year resolutions, getting value from my Gym membership wasn't happening and wasn't likely to, I was keen to get into some form of team based exercise that wasn't too taxing on the joints.
I had always wanted to join up with some of the groups of cyclists I see in my area each weekend morning but had no idea where to start, especially in terms of equipment.
When I took up an invite from Julien to join one of their cycling events last summer (Gran Allenamento), I had just purchased an entry-level bike. At that point and re-reading one of my emails to Julien, I can't say that I truly knew what I was getting into…
"I have signed-up … see you on Sunday.
I am not actually a 'proper cyclist' and will have to purchase some gear on Saturday…what are the essentials…water bottle, proper shorts, proper shirt?
Moreover…..my bike is a hybrid – hopefully that is OK…? Obviously not ideal for speeding along the countryside but for now I am just looking to get into the sport a bit more and learn more about it. I don't mind if I get looped by some of the faster riders.
Let me know what I need to know!!"
I ended up borrowing a Vitess demo bike… and I am very glad I did.
Although a little nervous joining up with such an accomplished group of riders and feeling a little out of place in my running shoes, the exhilaration of being out on the open road on such a fabulous set of wheels with such great company quickly overtook any such reservations.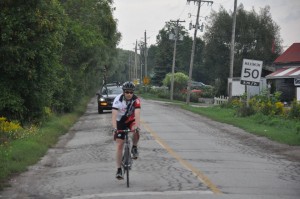 Despite the wide disparity in cycling experience, Julien and the Vitess team ensured that the event was structured in such a way that everyone could participate without us novices feeling that we were slowing up the pack.
I took the bike out on another ride shortly after that and decided to invest. I certainly spent more money on this bike than I ever expected to spend on a bike but I am glad I did. I felt that the likelihood of me continuing to participate in this sport would be greatly enhanced if I had good equipment and this has proven to the case.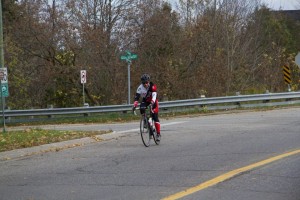 Having spoken to other friends who had got into the sport in the recent years, the most common comment was that they wished they had skipped the 'entry level' equipment purchase (which was still not an insignificant spend) as they found their passion for the sport was such that after a year or two, they had to upgrade so that their equipment was able to support their enthusiasm.
Also, not being a good shopper, I felt overwhelmed and basically confused by the variety of products and options available in regular retail channels, whereas dealing with Julien and the Vitess team I was confident I was in good hands and having done some research, knew I was getting value for money.
As one often hears, cycling is the new golf although that perhaps does a bit of a disservice to cycling, as you will never have a bad round on the bike, and will never return home with lower self-esteem than when you left, especially on a Vitess! As one of the GA attendees said last year in a feedback form: "Thank you Julien for making us feel good about ourselves".
Cycling is a natural high that allows one to reconnect with a simple joy and freedom that as kids we all took for granted. Doing it on a Vitess adds an extra layer of Je ne sais quoi as we say in Dublin's French Quarter.
I would encourage any of my fellow desk-bound, slightly out of shape, 40 somethings to do themselves a huge favour and consider making what is ultimately a relatively modest investment in their health and happiness.