The answer is No
06.07.12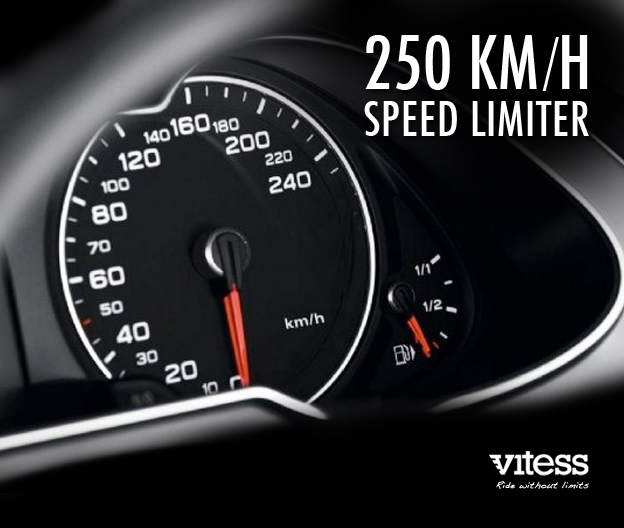 In last Saturday's
Toronto Star
, Vitess Rider Denis Cyr openly admitted to his readers doing 93km/h in a 50km/h-zone. This created a bit of a stir: some even suggesting the need for speed limiters. We would like to address this issue.
Although some German brands have generally agreed to the implementation of a 250 km/h speed limiter on their vehicles; many of their high-performance models have been exempted – look no further than Quattro GmbH or AMG. Other brands such as Porsche, Ferrari, Lamborghini and Aston Martin have also decided not to join the 250 km/h club; many of their cars go well beyond the 300km/h barrier. Ultra-high performance car makers such as Bugatti or Pagani have road-legal models whose top speed comes close to 400km/h and in some cases slightly beyond that.
In our view the engineer's job is to design the best possible product for safety, comfort and performance, not to take a moral stance on what speed an individual feels is appropriate given the circumstances.
Vitess will not install speed limiters.
Here's the source of the controversy.
And here's the beast (without speed limiter)…