Bonjour Brioche: taste the difference
01.08.12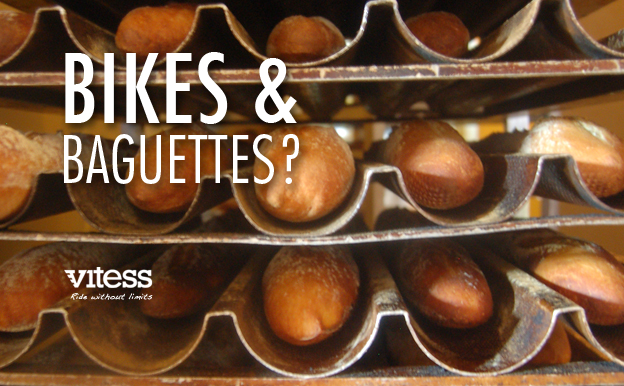 When a local newspaper reported on Bonjour Brioche almost 15 years ago they suggested that "it's a cherished myth that no French person will live further than a short bike ride away from a decent bakery".
Vitess Rider Henri Feasson, a French pastry Chef by trade, and his wife Laurie – owners of Bonjour Brioche, turned a myth into reality and an idea into a huge success.
How successful? The lining-up around the block for buttery French pastry fix, delicious quiches, warm baguettes and many other French delicacies – even on a slushy winter morning, is testament to the quasi-magical things happening in the kitchen. But also evidence that success fuels success in unique ways. In an article on the trendy brunch wave in Toronto, The New York Times went straight to the point: "[Queen East] benefits from the overflow from Bonjour Brioche".
Passion, quality, attention to details and unique expertise are some of the key ingredients of Bonjour Brioche's success; Henri and Laurie are proud of their work, and so they should be. When it comes to their own personal experiences, they look for similar values. After decades of hard work, the couple has started to enjoy some "free"-time and has been wondering what life outside of Bonjour Brioche could look like – what does quality time feel like?
Trying to manage Diabetes, Henri made a decision – not only he wants, but he needs to be healthy: this inevitably comes with a more disciplined approach to integrating "active" in his lifestyle. And cycling seemed to be an option as good as any other: well… quite a bit better as it turns out.
When Laurie, Henri's wife, first made contact with Vitess at a private event in Collingwood (ON) earlier this year, she described her husband as an aspiring cyclist – novice in practice, passionate in spirit – after all the Tour de France is as close to religion as it gets in France. Henri owned an entry level carbon road bike and he had been riding it on and off – comfort was lacking and shoulder and neck pain was common.
When Henri took a Test-Drive on a demo Vitess, he realized the importance of proper fit and body posture on the bike as well as what it takes off-the-bike to become faster on the bike. He also realized that carbon engineering is not created equal and that ride characteristics vary immensely from bike to bike. That was an eye opener for him and the beginning of a whole new experience: sticking to his core values – the success drivers of Bonjour Brioche, and working with Vitess to apply them to his new cycling lifestyle.
It's about Henri: his passion Bonjour Brioche, his need for active lifestyle and his want for quality and high-touch service… a great recipe for something unique and decadent.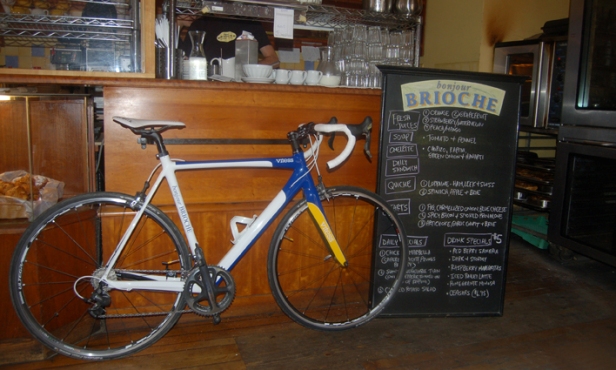 Introducing one of the tools that Vitess is bringing forward to help Henri on his way to a healthy cycling lifestyle.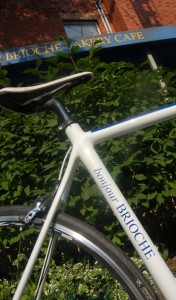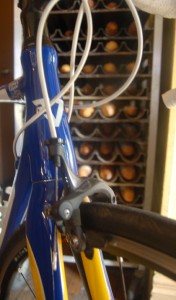 His last text message from a couple of days ago was "mon vitess est vitesstic". Not really French, not really English, but very meaningful and self-explanatory nonetheless.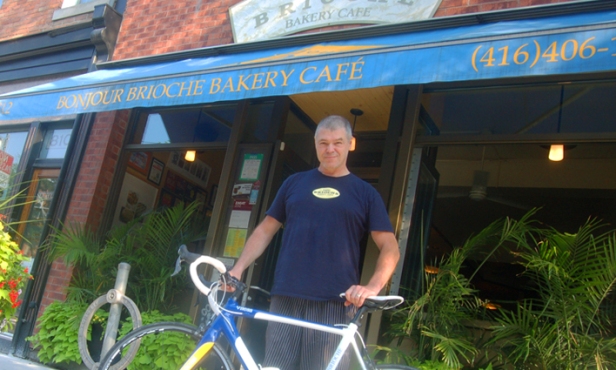 Meet Henri on September 9th in Caledon at our Gran Allenamento… and taste what's got the press raving about Bonjour Brioche: Henri and his staff will be supplying breakfast… all the goodies from the Leslieville landmark, without the line-up…
If you have not got your invitation, send us a note, or register here: we allocated a few spots to the cycling community at-large – take advantage of them.