It's about the journey…
25.09.12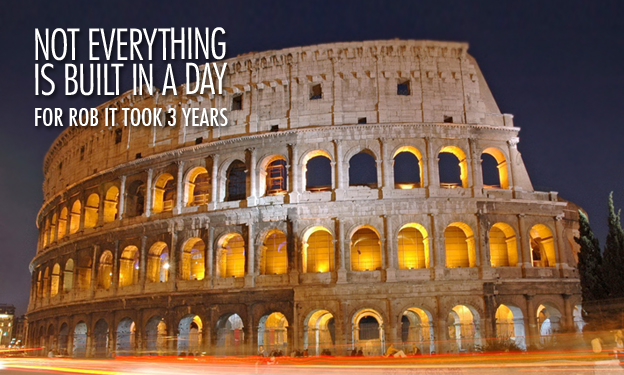 In today's materialistic society, most products are mere commodities and purchasing decisions are made in the blink of an eye. Walk in, get a decent deal, swipe a card, go home with the product in hand and figure out how it works.
For Audaxium Founder Rob MacEwen to saddle up on his very own Vitess, it took 3 years.
For him, it has been about a journey and a very special bond with a brand that he embodies so well, on and off the bike.
Meet Rob and discover his story below.
Toronto, 21-Sep-2012
By Rob MacEwen
When I first walked through the doors of Vitess it was simple curiosity. A new "Bike Shop" opening up in my neighbourhood was a bit of a surprise. That and the bike a saw through the window looked completely amazing.
Everyone knows, by now, that Vitess operates far beyond what is considered normal in the cycling industry. It's no "shop". I was immediately impressed by Julien's focus on the rider. His passion for doing something different was clear. But I was more impressed, initially, by his offer of taking a top end demo bike home for the weekend.
The demo ride I took on that bike was a truly memorable experience and I blogged about it; see here for my initial reaction. That was 3 years ago, but the feelings generated on that ride stuck with me. It was love at first pedal stroke.
At the time, I didn't have the funds to get my own bike built up. I was starting my own company, and that took priority. I had started Audaxium around that time to help companies implement smart systems to support Sales, Marketing and Finance. In fact, what kept me coming back to chat with Julien at the showroom, was just how similar our two philosophy's were when it came to building a business. Vitess was more than simply great bikes. It was about the process of matching rider and machine.
At Audaxium, I also wanted to provide a high level of service and excellent advice that went well beyond what competitors could offer. We wanted to deliver a system that was an integrated solution, and not a cobbled together collection of tools. I strongly believe that the experience of fitting, building, painting and purchasing a Vitess is how smart people do business today. Unfortunately there are just as many people with poorly fitting bikes as there are with poorly performing business management systems.
So while I talked to Julien about the benefits of software that merged the worlds of marketing, sales, finance, e-commerce, customer support, and did so in a way that perfectly fit the client, he would talk about his devoted riders and the experience he was creating for them.
When the time came, recently, for me to commit to riding a Vitess, Julien was already committed to me. The one-on-one personal attention was something that you cannot get from any other purveyor of two wheels. We spent ages fitting, planning, and deciding.
The bike is tremendous. It is a world of difference from the other bikes I was riding on the road. With almost 3000 km in the saddle so far, including a 240km club ride, I can say that the fit is perfect, it's fast, and is the sweetest ride imaginable. It doesn't hurt that there is no other bike like it. It's truly unique and I won't see another exactly like it on the road. My Vitess certainly turns heads.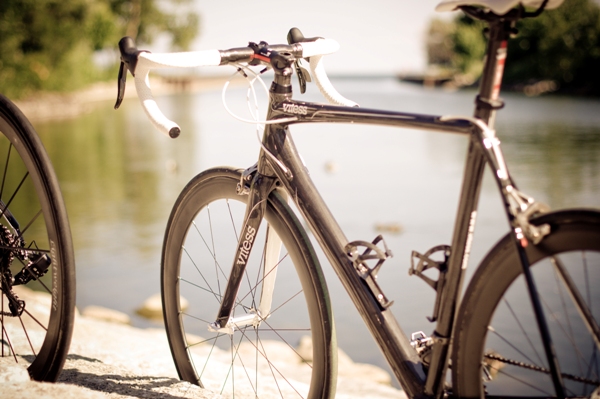 I encourage anyone who'll listen to take a demo ride and engage with Julien to build two truly special things; a bike designed just for the owner, and a relationship with the person who helped you make it perfect.
And if you do a lot of email marketing, or want a CRM and Finance system that fits your business as well as your bike fits you, let's go for a ride and talk about it.