Make a personal statement
02.10.12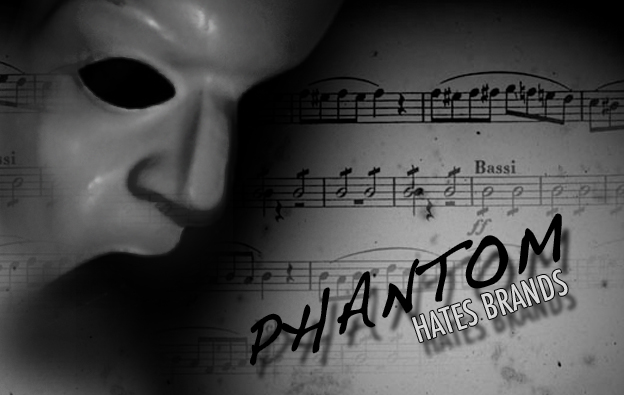 To say that Vitess Rider Carlos del Junco plays harmonica is like saying "Jimi Hendrix plays guitar". Carlos, a two-time Juno Awards nominee, won two Gold Medals from the Hohner World Harmonica Championship in Trossingen, Germany, and he has been the Harmonica Player of the Year eight times out of the Canadian Maple Blues Award's fifteen year history. In the awards story book, Carlos is simply one of the very best in the world.
Simultaneously sophisticated and raw, his playing blurs the boundaries between blues and jazz. With 8 albums and countless live performances throughout Canada and the USA, Carlos has grown a massive fan base. His next performance will be a night of virtuosic playing featuring his band "The Blues Mongrels" at Toronto's wonderful first class listening room: Hugh's Room on Friday October 19th at 8:30 (book a table here)… that is: assuming we can get him off the saddle of his Vitess by then…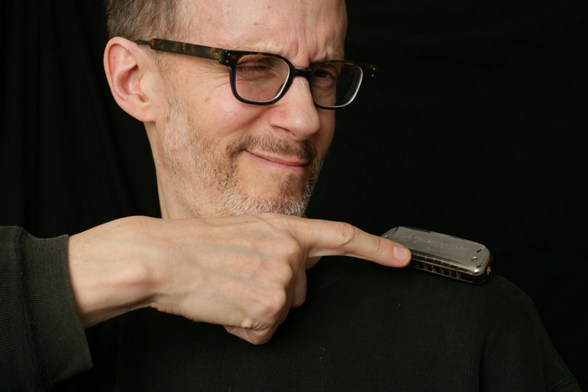 This is the story of an artist at the top of his game with a keen eye for design, and a sudden and immensely intense passion for cycling that has taken a lot of his days and nights. He hates brands but loves quality and craftsmanship. He calls his Vitess "Phantom". Here's why.
Port Hope (ON), 28-Sep-2012
By Carlos del Junco
I had a dream one night (I'll tell you in person some day), not a dream about a bike per se, but a really powerful dream about a wild and exuberant creative energy devouring a tame and overly sheltered spirit…two days later, I met Julien Papon, and a week later I put a deposit on my Vitess… that is the short story.
The longer version: the day before I met Julien, I stumbled on this article in the Toronto Star.
I thought, gee, that is me, except I was 'stumbling' and not 'zooming' through my mid-life crisis – yet! I called Julien's shop and left a couple messages saying that I live in Port Hope and don't come into Toronto regularly. We finally connected later in the day and he was able to accommodate me the very next day.
I had my eye on a couple of the demo bikes I saw on the Vitess web site thinking to myself "these bikes are within my budget". I had no idea what to expect when walking into his sparsely furnished showroom with only a few of his bikes on display. We started a conversation…four hours later after sharing my own goals as a novice cyclist, what my budget was, he took numerous measurements and suddenly I found myself stepping onto Julien's own personal bike (luckily for me, the same frame size I needed) that he had taken the time to refit to my body, posture, and stretching ability: adjust the seat post height, change the seat, change the length of the handle bar stem to a shorter one, change the pedals, and then…
I got on the bike, and started to pedal – and that was it – an epiphany, this was my dream come to life! I kind of exploded into action and could not stop for the next hour and a half. I was completely and utterly hooked!
And, so I got back to the showroom and Julien and I talked some more. This was literally only the second day I had been researching anything to do at all about road bikes and I had hit the jackpot – without intending to do so. I told Julien I needed to try some other bikes to get a sense of what I was getting into. Little did I know that I had just been completely spoiled by his personable manner – not to mention riding his own bike that was worth well over $20,000!! …hmmmm…
I tried 3 other bikes the next day at 2 different bike stores, and although service at these stores was very pleasant, I never got the sense of being taken that seriously. And the riding experiences were disappointing, if not because the bikes were not as high end as Julien's own personal bike, I think largely because the bikes had not really been fit properly to me. Adjust the seat height and that was it. The other thing I really missed and had been spoiled with on Julien's bike was the electronic Di2 shifting experience. All the 3 other bikes I tried that day were disappointing (with good quality – and properly set up – mechanical shifters).
And so, another intense week of online research and phoning different shops and asking lots of questions, it came down to the Vitess and another reasonably high end bike with the same components. Either way, I was already more than twice over my original budget. The Vitess was going to be a bit more than the other bike I had my eye on but then I realized I was going to be able to make my own personal statement in getting the Vitess frame painted the way I like. I am trying to convince Julien to market it as the "Phantom" (the real "Dark Knight"). The Vitess logo is almost invisible in certain light – the way I like it (not a fan of any logos as you can see from the photos). But as you can see, the dark burgundy/eggplant colour (inspired by Julien's frame colour but darker and without the metallic sparkles) glows in the sunlight with the subtlety of the carbon weave very visible. Why would anyone want to cover this up? Beautiful! I do confess however, not being a fan of logos, I took a magic marker to cover up all bold logos on the wheels, gears, breaks and cranks set – encouraging it's "Phantom" like glow…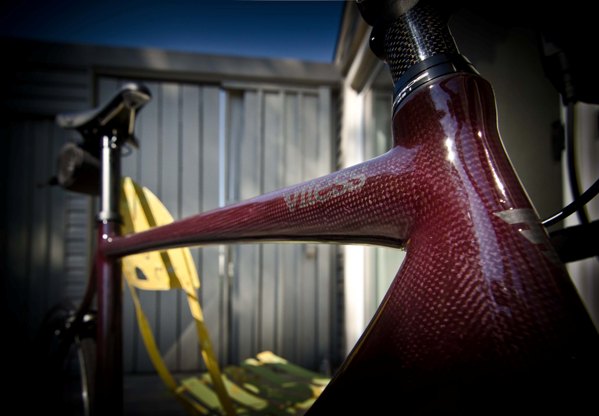 The other aesthetic I really like about the Vitess frame is that the top tube of the frame is parallel to the ground which has a certain look that is much more classic to me. Every other frame I have seen slopes down from the front of the frame.
I am pleased to say that my Vitess Phantom came in roughly a couple grand less than half the value of Julien's bike – and the riding experience is VERY comparable. Perhaps the dream about the wild exuberant creative energy getting the best of me made me throw a bit of caution to the wind in terms of going well over my budget, but I have absolutely no regrets. We only live once, and I thought to myself, I am only doing this once, so go for the best!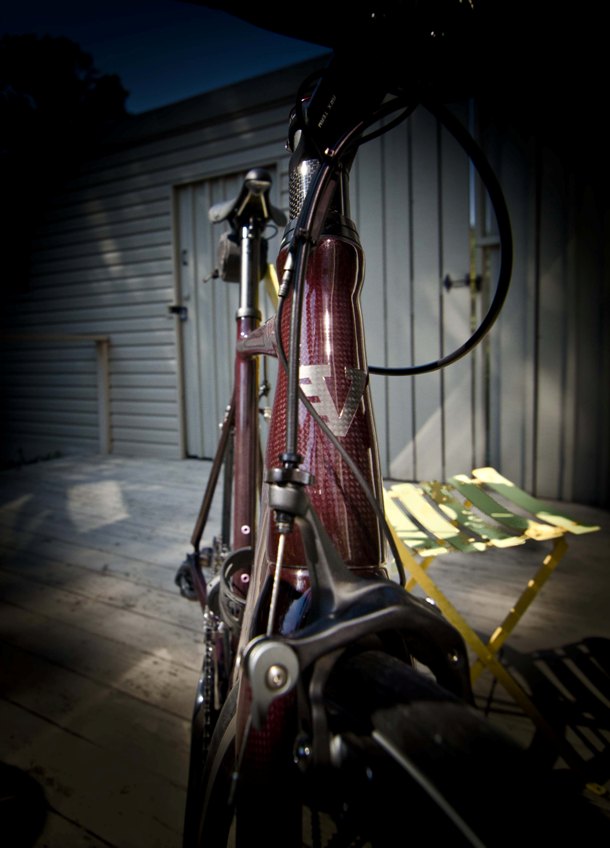 I also really appreciate Julien's sense of marketing and community building among his riders. The Gran Allenamento ride, greet, amazing breakfast and delicious lunch (and wine!) that happened on Sept. 9 at the beautiful Alton Mill Arts Centre was a wonderful introduction into the shared sense of fun and fitness that is so much a of the part of the Vitess experience. Also to show Julien's dedication to the cause, assembling the bike together and finishing (at quite literally the eleventh hour – 11pm at night) the build just over 24 hours before the day of the Gran Allenamento shows his commitment to the cause.
Getting to build the bike (assembling all the components to the frame with Julien exhaustively taking the time to explain how things work and are put together) with Julien was also an attractive option and was another reason to go with the Vitess. I am going in shortly after just over two weeks (of getting used to the feel of the bike after some longer rides) for a re-fit: change the seat, maybe change the length of the handlebar stem, etc. I can't say enough about Julien, his passion and dedication to the cause. He loves his work and it shows.
If you've read this far, you are obviously a burgeoning cycling enthusiast. Perhaps you are also a blues/jazz music enthusiast? Again, please come and join me for a night of fun eclectic roots/blues/jazz music featuring my band "The Blues Mongrels" at Hugh's Room on Friday October 19 at 8:30pm. This venue only holds 220, so the sooner you reserve, the better table you will get. You can do that here.
To find out more information about Carlos: please visit his web site.
If you enjoyed Carlos' story, you will love those ones: click on the headers.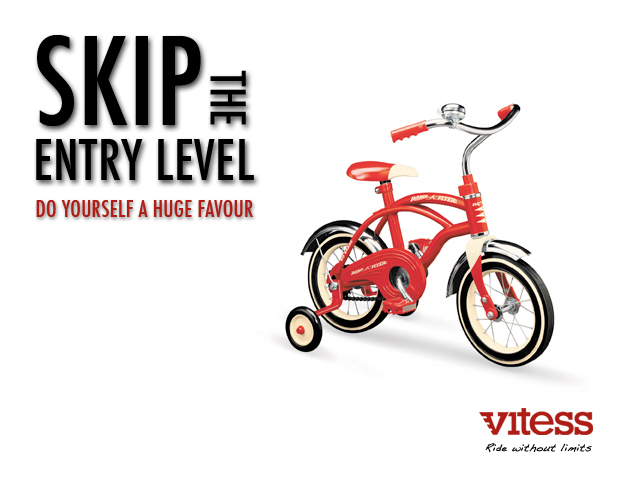 Although there is nothing truly complicated about riding a bicycle, today's cycling culture can be a bit intimidating at times, especially for novice riders.
Cormac Monaghan was no different than most people contemplating cycling as part of their active lifestyle. Busy at home with young children, busy at work as VP of Finance of eOne Films Canada and President of the Ireland-Canada Chamber of Commerce, for him it has been about the search for a more balanced lifestyle.
Here is his cycling journey of the last 9-months: from purchasing an entry-level bicycle that he never really used, to joining two of our Gran Allenamentos on a demo Vitess, to becoming a Vitess Rider and most recently member of one of Toronto's finest: the Morning Glory Cycling Club [...]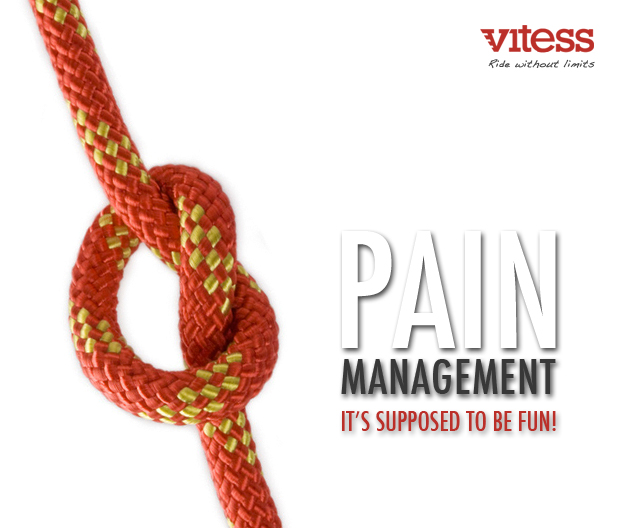 Riding is supposed to be fun. When Vitess Rider Sajid Syed came to Vitess 2 years ago, that was most certainly the last chance he was giving to cycling.
After 3 years of excruciating back pain, much time and money spent on trying to figure out what to do about it, he was "quite frustrated and very close to throwing [his] bike in the ditch and walking away from the sport for good."
Our integrative approach to proper body positioning and bike set-up based on muscular ranges of motion and physiological needs, and our collaborative work with medical professionals surrounding Sajid successfully brought him back on the saddle and he seems that he's now enjoying every minute of it.
Proper bicycle fitting is not reserved for the Pros. It is not a matter of winning races, it is a matter of having fun, feeling good and upping our own individual performance on the bike.
And it's not about the bike, it's about you [...]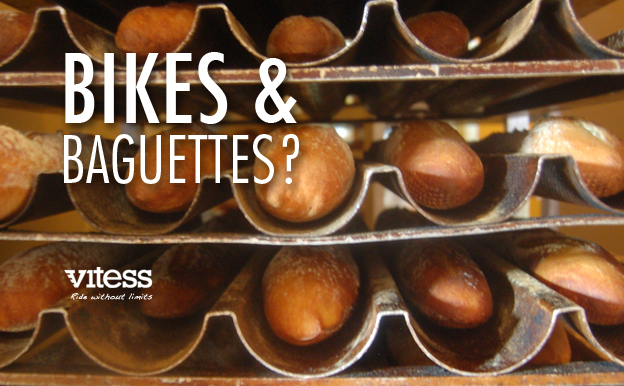 When a local newspaper reported on Bonjour Brioche almost 15 years ago they suggested that "it's a cherished myth that no French person will live further than a short bike ride away from a decent bakery".
Vitess Rider Henri Feasson, a French pastry Chef by trade, and his wife Laurie – owners of Bonjour Brioche, turned a myth into reality and an idea into a huge success.
How successful? The lining-up around the block for buttery French pastry fix, delicious quiches, warm baguettes and many other French delicacies – even on a slushy winter morning, is testament to the quasi-magical things happening in the kitchen. But also evidence that success fuels success in unique ways. In an article on the trendy brunch wave in Toronto, The New York Times went straight to the point: "[Queen East] benefits from the overflow from Bonjour Brioche".
Passion, quality, attention to details and unique expertise are some of the key ingredients of Bonjour Brioche's success; Henri and Laurie are proud of their work, and so they should be. When it comes to their own personal experiences, they look for similar values. After decades of hard work, the couple has started to enjoy some "free"-time and has been wondering what life outside of Bonjour Brioche could look like – what does quality time feel like? [...]