Beware of the hook!
03.12.12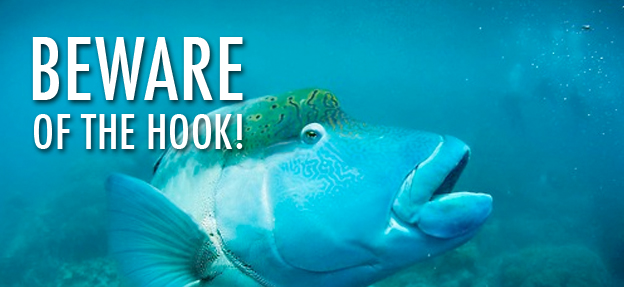 When John Moore, one of Canada's most recognized voice in talk-show radio, commented earlier this year that Vitess is "more than a bike line, I think it's a cult", he probably had a point.
In fact, if we were under water, we might even be shoaling.
Beware of the hook though: before you know it, you might be schooling with us.
Although Vitess Rider Barry Green is hooked, he is not in the fishing business and this post has in fact very little to do with actual fishes, the hook is there though.
Barry is well set above water. He runs one of the most successful produce distributors in Canada: Richard E. Ryan & Associates Limited. What you eat from the produce shelves of your local supermarket, there is a good chance he and his team sourced it. From berries, tree fruits, vegetables to oriental and exotic fruits: that's his game and he's very good at it. He's a perfectionist. We can attest to that. But that's okay, because we are too.
And his Vitess is an expression of his frame of mind.
Meet Barry Green and his Vitess.
Toronto, November 20th 2012
By Barry Green
"My Vitess connection – getting hooked!"
I first heard of Vitess while listening to John Moore on CFRB News Talk 1010, a leading AM radio station in Toronto, describing his experience riding the Becel Ride for Heart charity ride. John rode a loaner bike from Vitess that was worth more than his Miata at over $20,000. This name Vitess lodged into my subconscious as I respect the opinions of John Moore and I am a fellow Miata owner which is a whole other story!
Later that summer I read about the bicycle company Vitess and the riders experience of speed and stability in the "Wheels" section of the Toronto Star which I read religiously as I'm still a bit of a car nut.
I was intrigued by the bike called the "Vitess", and started surfing the web to find out more about this bike. Vitess had a store front location on the Lakeshore not far from where I work at the Ontario Food Terminal. I decided to take off an hour from work and drop in. The first thing I noticed was the outside of the storefront and how it stood out from the rest of the stores on that strip. It had a modern artsy feel and look about it. As I entered the store, I felt I was entering an art gallery, there was these sculptures (bike frames) hanging from the ceiling, with these gorgeous bike photos, like paintings hanging on the walls. I introduced myself to Vitess Founder Julien Papon and told him how I found out about his company.
I explained how I had transitioned into cycling in 2009 due to my running injuries (not listening to my body as I ran a few too many marathons), and was a proud owner of a Cervelo RS. I had cycled 3 years in a row The Ride to Conquer Cancer (Toronto to Niagara Falls) with this bike and was pleased with it.
Julien commented that the Cervelo is a very good bike, and explained some of the engineering and manufacturing differences with a Vitess and specifically how different the carbon fibre construction of the frame-sets is. I am always interested in how machines are put together and found this fascinating. After spending over 2 hours with Julien, he indicated that if I wanted to experience the "Vitess way": I could bring-in my bike and we would swap my wheels onto his demo $20,000 bike, which I could take home for the weekend to try out! NO STRINGS ATTACHED!! I said yes, and Julien spent another 2 hours with me preparing a preliminary bike fit. I got back to work a little later than expected, excited about riding this bike on the weekend.
Saturday morning at the showroom we spent another 2 hours fitting me to the demo. As soon as I did the preliminary ride around the Lakeshore to make sure I was comfortable on the bike, I noticed the difference between the bikes. The Vitess was more stable, smooth and compliant. My bike in comparison felt very twitchy especially the front end.
Saturday in the mid day summer heat and sun I took my normal 50-60K hilly route I rode with my buddies solo. The bike felt great, I felt very confident on the bike: again this sense of stability, smoothness and compliance. I was getting hooked!!!
Sunday I rode with a few buddies who asked me about the bike, I said I was trying out a demo … when do you get a chance to ride a $12,000 bike (my wheels on the bike dropped the price down)?! As we got into the groove of riding my buddies wanted to know what I had eaten for breakfast as I was a stronger rider today, it had to be the bike. I was hooked!!!
How do I tell my wife "I think I want to purchase a Vitess", it was a want … not a need! My wife rolled her eyes and said "as soon as you brought home the bike I knew you were going to buy one"; she should know me as we are married for 31 years.
Getting my Cervelo back and ridding with my buddies during our weekly rides… the difference seemed even more pronounced.
After a few agonizing weeks of weighing the pro and cons, I took the plunge and ordered a Vitess the way I wanted it with custom paint. The bike has been a delight and every time I ride it, my mind says "Barry that was one of your better decisions". It's a joy to ride, and the experience of working with perfectionists like Julien and his team is truly amazing. Watching and helping him build my bike which took over 4 hours, (I ask a lot of questions) really made the delivery of my Vitess truly special.
A word of caution if you get a chance to test ride a Vitess you too will get hooked!
Introducing my Vitess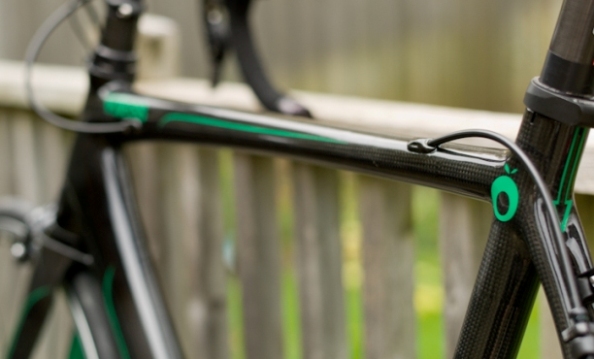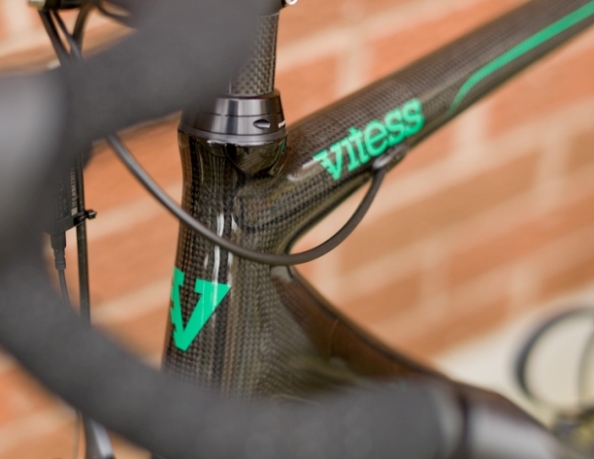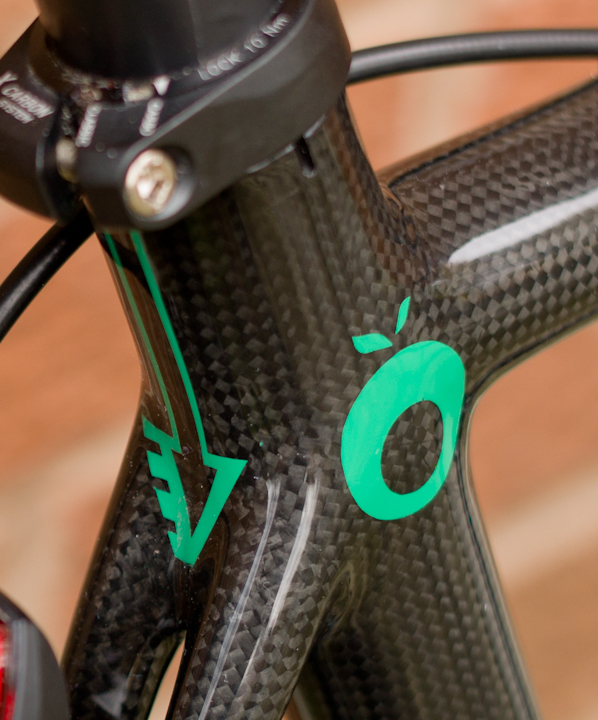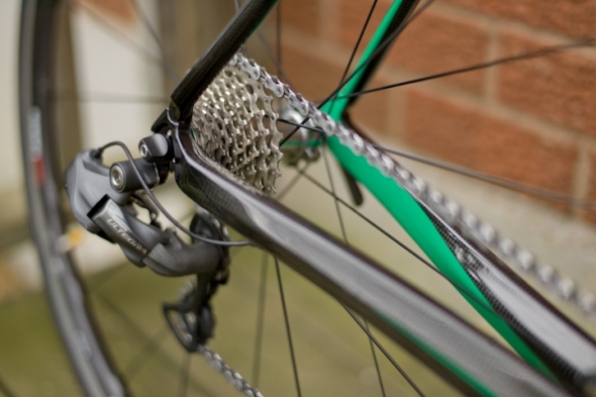 If you liked this story, you will love those ones: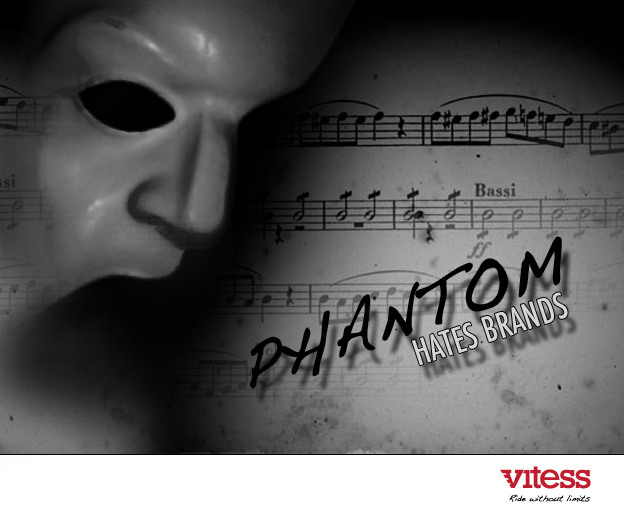 To say that Vitess Rider Carlos del Junco plays harmonica is like saying "Jimi Hendrix plays guitar". Carlos, a two-time Juno Awards nominee, won two Gold Medals from the Hohner World Harmonica Championship in Trossingen, Germany, and he has been the Harmonica Player of the Year eight times out of the Canadian Maple Blues Award's fifteen year history. In the awards story book, Carlos is simply one of the very best in the world.
Simultaneously sophisticated and raw, his playing blurs the boundaries between blues and jazz. With 8 albums and countless live performances throughout Canada and the USA, Carlos has grown a massive fan base.
This is the story of an artist at the top of his game with a keen eye for design, and a sudden and immensely intense passion for cycling that has taken a lot of his days and nights. He hates brands but loves quality and craftsmanship. He calls his Vitess "Phantom". Here's why.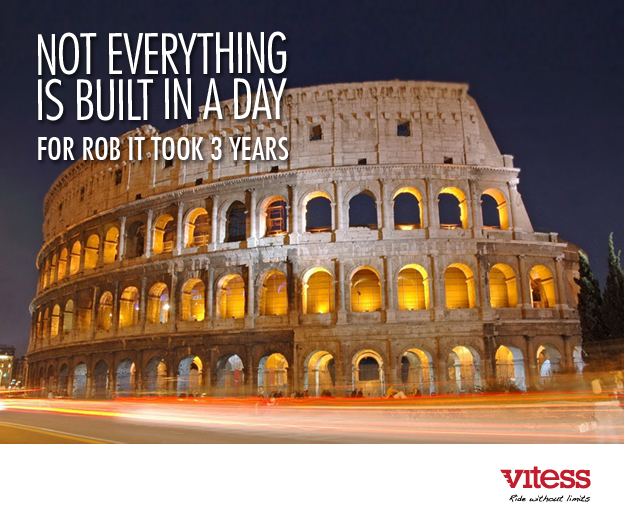 In today's materialistic society, most products are mere commodities and purchasing decisions are made in the blink of an eye. Walk in, get a decent deal, swipe a card, go home with the product in hand and figure out how it works.
For Audaxium Founder Rob MacEwen to saddle up on his very own Vitess, it took 3 years.
For him, it has been about a journey and a very special bond with a brand that he embodies so well, on and off the bike. Meet Rob and discover his story.