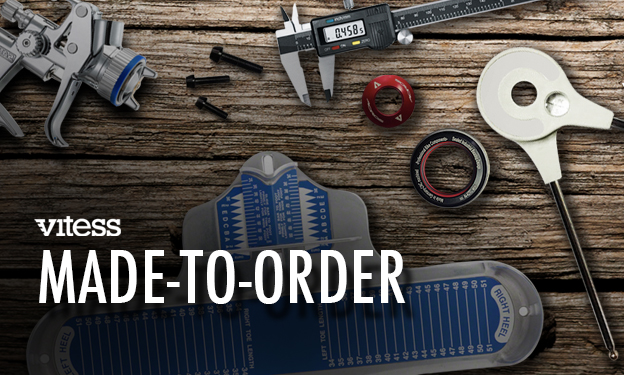 You can buy a mass-produced bike off-the-rack. Or you can have your Vitess made to order.
Our Collection Series starts at $4,999. At $100 a month through our leasing program*, that's about the cost of latte a day.
Of course, we don't intend to get in the coffee business, or even to convince you to stop drinking your daily favourite to pay for your Vitess. We just want to help you experience cycling the way we think it should be.
You already know how great a well-tailored garment makes you feel and where it can take you. It's no different for a bicycle. Since 2009, we've taken that approach and helped numerous individuals elevate their ride experience.
A great ride starts with a bicycle that is made just for you: it fits like a glove, makes you faster and look the part. Then it gives you plenty of opportunities to enjoy your new bike, meet and have fun with like-minded people.
But first, what does "made-to-order" mean in the context of our Collection Series and what does it do for you?

Related
Skip the entry-level. Meet Vitess Rider Cormac Monaghan.
Early 2011, Canadian Cyclist Editor-in-Chief Rob Jones wrote about the made-to-order concept behind Vitess, and what it means: it's all about the ride.
What drives people to Vitess. Meet Vitess Rider Paolo Maccario.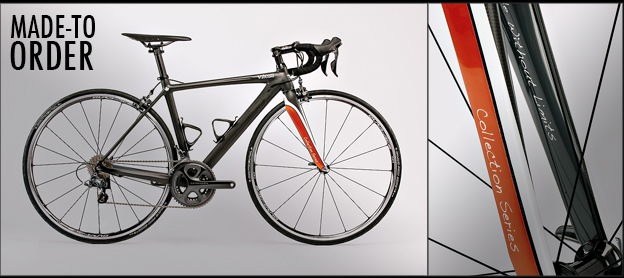 The process starts with your initial personal consultation: a 2.5-hr one-on-one session with a medically-trained Vitess Fitting specialist who will lead you through our proprietary data gathering and bio-mechanical fitting protocols.
This extensive clinical analysis of your body will help us design the right body-bicycle interface so that your physiological needs are fulfilled; all in advance of your bicycle being built. It is about setting in space and creating proper support for the 6 contact points between your body and the bicycle: your feet, hands and Ischial tuberosity (usually referred as sit bones).
The objective of this process is to guarantee your safety on the bike – prevent injuries and accidents, ensure your comfort – particularly on long rides, and optimize your performance based on your physiology.
Crafting this subtle balance between high-performance and comfort is what makes our made-to-order process unique. No matter if you are completely new to cycling – about 50% of the individuals coming to Vitess, or if you want to take your riding experience to the next level, we take care of the details and deliver true piece of mind, both during and after your purchase.

Related
Riding is supposed to be fun. Meet Vitess Rider Sajid Syed.
During this consultation, your Vitess advisor will help you hand-pick one of the various pre-curated component packages. From mechanical to electrical derailleurs, low-profile aluminum rims to aero full-carbon wheels and much more, the choice is vast but our engineering-driven decision making process will make it easy and fun. It's about understanding your needs and aspirations, and building a bike that helps you get to where you want to go.
Similarly for the paint artwork options: the template is set, but you pick the colour that matches your personality. Our made-to-order process means that a number of carbon finishing and painting operations only get started once your order is in: this is truly your bike, made for you.
About 2 weeks later, your Collection Series Vitess is ready to be fitted. It is time to experience our Vitess Fit & Learn session: a fun and interactive way of nailing down the dimensional micro-adjustments of your Vitess and learning about your body, your bike and the interface between the two.
Post-delivery, our re-fit process keeps track of your body changes over time and we make sure that your bike gets re-adjusted accordingly. A perfect fit at delivery day is only the beginning of the fitting journey.
Throughout this process, the endgame is simple and single-minded: elevate your ride experience.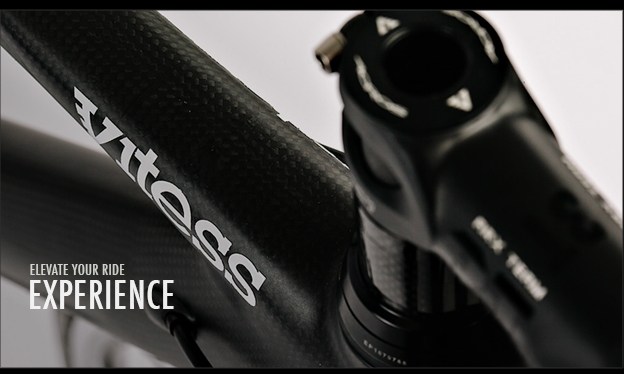 While a great ride starts with a formidable bicycle-crafting experience, what makes it truly spectacular is the quality of the on-road bicycle dynamics. Perfect fit and hand-picked components based on needs are a must; but the primary driver of thrills on the road is the bicycle chassis: the frame-set.
Similarly to Vitess Bespoke and Or Noir, each Collection Series carbon fibre frame-set is made, finished and painted by hand; marrying state-of-the-art materials and manufacturing techniques with artisans' expert skills.
Our tube-to-tube carbon fibre construction makes for a very special ride: a subtle combination of power transfer, high-speed stability and vibration absorption. Manufacturing costs are an order of magnitude greater than the more typical mass-produced monocoque construction, but we think they're well worth it.

Related
No speed limiter on a Vitess. Meet Vitess Rider Denis Cyr.
What bike is best for you? One of Julien Papon's editorial column for the Toronto Star.
Airbus A380, Boeing 787: trouble for the bike industry: previously published White Paper on carbon fibre.
The job of Vitess' product architect (and founder) Julien Papon P.Eng. was made a lot easier than the one of a mass-manufacturer's chief engineer because of the target profile of the typical Vitess Rider. Given the much narrower than average target demographics, Papon and the engineering team were able to focus on meaningful product performance targets, and deliver an absolutely unique level of ride quality.
Papon's automotive manufacturing background was also put to good use when it comes to product testing and quality assurance processes. Lower-than-most production volumes combined with a highly targeted engineering effort have given Vitess the luxury of craftsmanship: when the smallest details matter.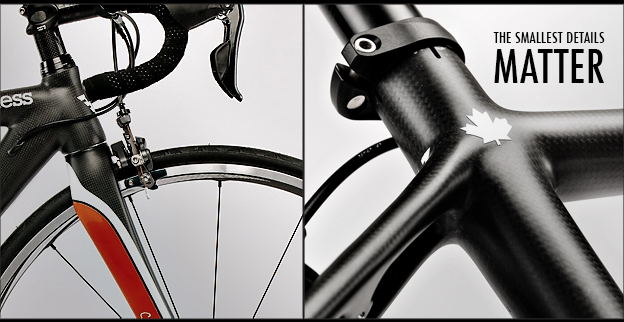 Through our Vitess Bespoke experience, Creative Director Ian Hough has been turning the emotions and passions of individual riders into unique works of art. Our Collection Series is no less meaningful.
For our inaugural Collection Series, Hough conducted an in-depth study of the front-end. The creative expression is a full-gloss treatment of trademark design elements, which contrast in a sophisticated way with the satin finish of the carbon fibre weave: a real tactile artistic exploration to showcase our paint artisans' skills.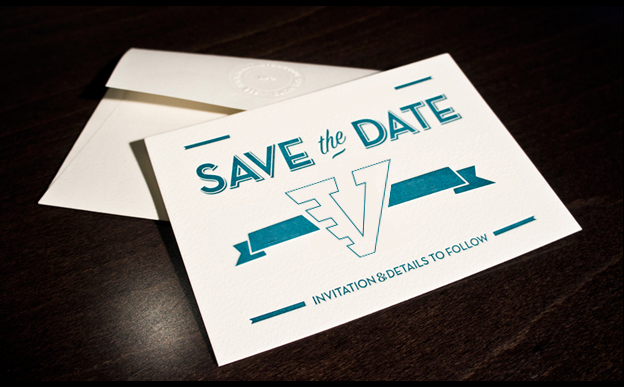 Owning a Collection Series Vitess means that you have exclusive access to select private services: Concierge services, private events, mini-clinics, exclusive rides, corporate affinity and reciprocal privileges programs and more.

Related
Check out our Instagram account for some event photos.
Depending on component selection, the price of your Collection Series Vitess will range from sub-$5,000 to about $10,000. Anything fancier and we will entertain the idea of a Vitess Bespoke. You can purchase it straight, or lease it through Vitess Financial Services, a wholly-owned subsidiary of Vitess Bicycle Corporation. Both 24 and 36-month lease terms are available. (*terms and conditions apply).

Looking for something utterly unique?